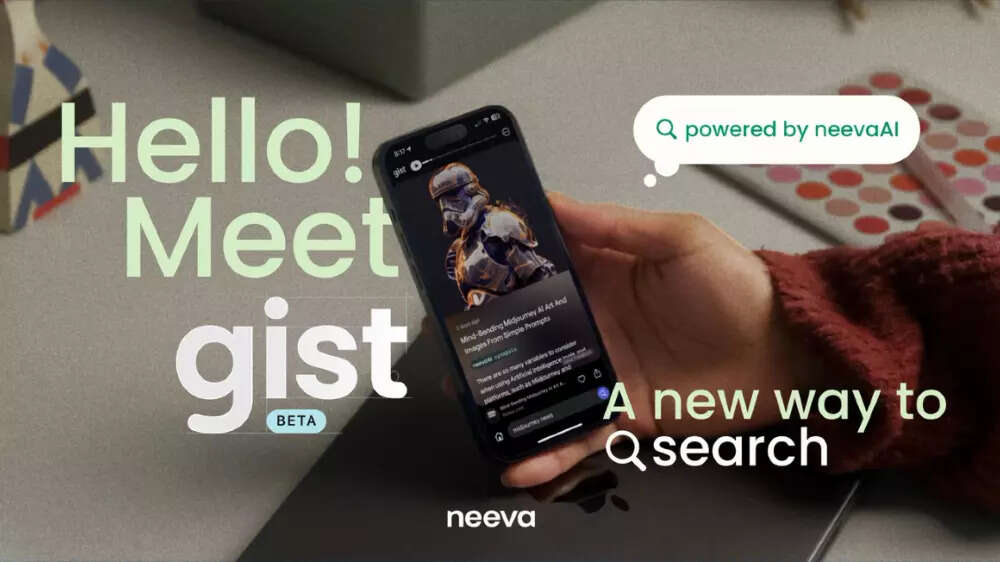 Neeva, which launched as the privacy-focused search company, is pulling the plug on its consumer product and announced that the company is shifting the resources to a new area of focus — exploring use cases for artificial intelligence (AI). The company was co-founded by Google's former executive Sridhar Ramaswamy.
In a blog post on the company's website, Ramaswamy and Vivek Raghunathan, Neeva co-founder, wrote that headwinds, such as getting people to try a new search engine, combined with the different economic environment, "have made it clear that there is no longer a path towards creating a sustainable business in consumer search."
As a result, over the next few weeks, we will be shutting down neeva.com and our consumer search product, and shifting to a new area of focus.
Neeva.com is shutting down on June 2
On opening neeva.com, a message appears saying that the platform is "shutting down on June 2, 2023." Neeva had reached more than 600,000 users, according to news agency IANS.
"This was a very tough decision that took into account lots of things: our business progress so far, the current funding environment and our ability to continue to grow quickly in this vastly changed search environment," Ramaswamy said in a tweet.
What next for Neeva
The company claims that in early 2022, the company got clarity on the upcoming impact of generative AI and LLMs. It embarked on an effort to blend LLMs into the search stack and became "the first search engine to provide cited, real-time AI answers to a majority of queries early this year."
"We are incredibly proud of what we have accomplished: building a search engine from scratch with a tiny team of fifty people and releasing the world's first LLM powered answer engine that produced reliable citations," Ramaswamy said in a tweet.
"We are going to be shutting down the consumer product and focusing on enterprise use cases of LLMs and search," he added.
Those who have a paid subscription to Neeva Premium will receive a refund for the unused portion, and the company is also deleting all user data as part of the shutdown, Ramaswamy and Raghunathan said.